Use as paperweights or hang on a wall, display on a plate stand. Suitable for permanent wall installations. Tell us what you think about our web site, products - we welcome all comments and suggestions.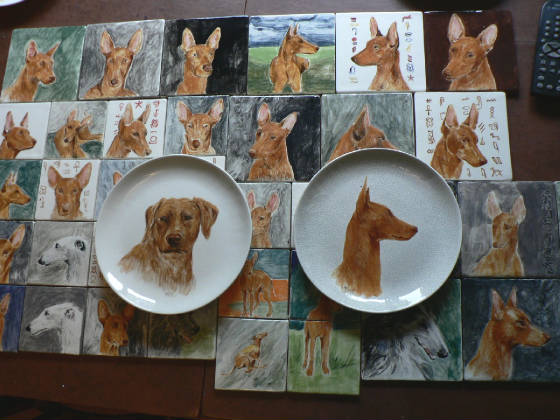 Breed Prizes-Pharaoh Hounds and Rhodesian Ridgeback
http://worldartistdirectory.com/
Greater Fall River Art Association, Fall River, MA.